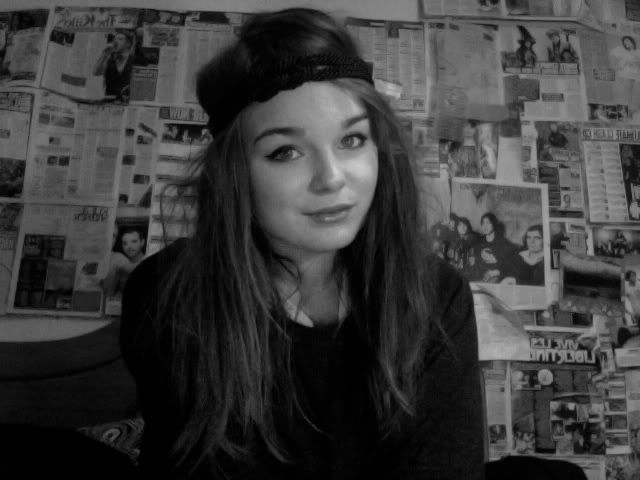 001. Happy Easter everyone! I hope everyone has a lovely day and has had a bunch of lovely choccies! I've got a busy day ahead of me which involves baking two deserts, having a meal with my granparents, seeing my dad and baby brother, going to my boyfriends and trying to run a million errands without the shops being open.
002. Dr Who was amazing last night! And Im SO keen for Johnathan Creek tonight! Can I get a hell yeah for easter tv!
003. I literally cannot wait for the new
Mac x Liberty Of London
collection to come out! I dont live near a MAC store so I normally order online, and it still hasnt gone up on the website yet! I really NEED Ever Hip Lipstick and Perennial High Style in my collection NOW. Corals are totally my favourite lip colour and I hardly own any. The packaging is too cute. Also after seeing these
OCC lip tars
on
Lauras blog
, I really want to get my hands on some! Especially since they are quite cheap on
The Makeup Artists Boutique.
NSFW come to mama! And this
Lip Tar Lipmixes
from Temptalia makes my brain go crazy. Gosh sometimes I feel I should be a beauty blogger. SIGH.
004. I became one of the Style Icons for April on
Chictopia
! Yay! I'm so excited and flattered about being selected! I've only been posting my outfits for about a month now, and I've already had such a awesome response. Its quite humbling really to know that people like how you dress, Especially since where I live, what you wear has no importance what so ever! Plus, being chosen over all the other stylish people who post on there... wow!
005. Just wanted to mention these absolutely adorable
lace collars
by
Samantha Jane
. I saw that
Eleanor
had one and totally fell in love. It looks absolutly darling on her! I reckon it would add such a lovely 1920s feel to any little dress or tshirt. You can buy them at her
Etsy
. Once I get paid this is totally going on my MUST BUY THIS MONTH list.
Hm, Sorry for my sporadic use of caps throughout this whole post, and excuse the quick photobooth image, i didnt have time to take a proper one!