"Monday Glee is mini-series about all things that make me happy, From style, art, fashion, music and just general things that make me smile! Each week I'll talk about a different topic, If you have any ideas or suggestions for topics, just email me and let me know!"
I'm gonna hold my hand up and say I'm addicted to magazines and books. I literally have hundreds of copies of NME, Nylon, Vouge, Graphik and so many others squirreled away under my bed and in my wardrobe. Books are another story, They are something that I've started to accumulate recently, I don't even have a book shelf so again they are all shoved into a box. But anyway, I'm just gonna talk about a few of my favorite books to flick through for inspiration/advice/ideas.
Most of these books are to do with graphic design, illustration and art. They are great to dig out when I need a little inspiration. All of them are linked to their own Amazon pages, so if you wish to buy them you can. I totally recommend them if your into that kinda thing or just want something pretty to look at!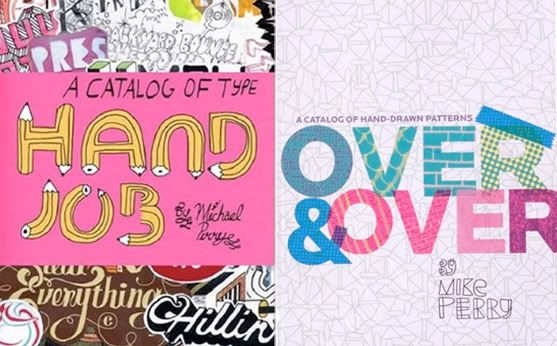 Mike Perry is quite possibly my all time favourite illustrator/designer. His work is probably my biggest inspiration. Hes like the Hulk Hogan of Illustration (had to throw a wrestling reference in there) Both of his books are a great inspiration to me, They both contain links to other artists who work in the same kinda of style. Plus all the work is hand-drawn by the artists. Its a great resource for anyone who's into the hand drawn style! If I was to recommend anything to you guys it would be Over and Over and Handjob.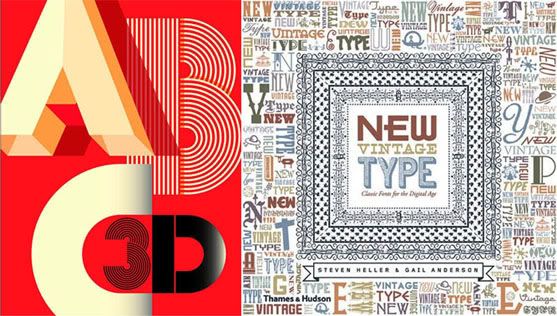 ABC3D by Marion Bataille, is ne of the most fascinating books I've seen, Its got the simplest concept but flicking through the pages, You are overwhelmed by the creativity and intricate details of some of the letters, Heres a
video
showing all the pages. Its so fun!
New Vintage Type is a really great resource for type inspiration. The books has some great stuff about old posters, and interesting typefaces being used in design. It has a wide varied variety of different designs to get inspired by. Its a total eye candy book really. The images outweigh the content, But defiantly a must for anyone studying type.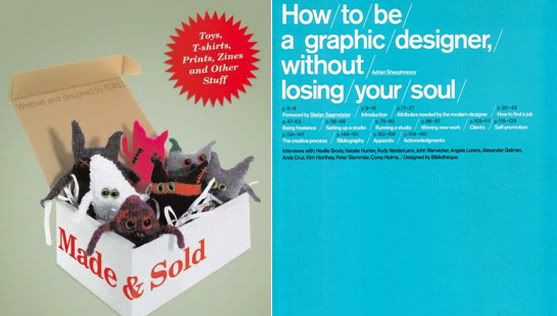 How to be a Graphic Designer without losing your soul is one of the best books I've read in a long time. While not strictly a art book visually it has the best information about setting up your own studio and starting a business, Its great for tips on talking to clients, motivating yourself and actually working in a graphic enviroment. This is a must for any graphic students or graduates!
Sorry this posts a little short, I'm in a rush to get it done as I went to see Alice in Wonderland again tonight and went to Nandoes for dinner. Ill probably talk about some more of my favourite books in the future! My list of books for this post was huge, I've just ran out of time!
PS. If you have any art books you'd recommend let me know!