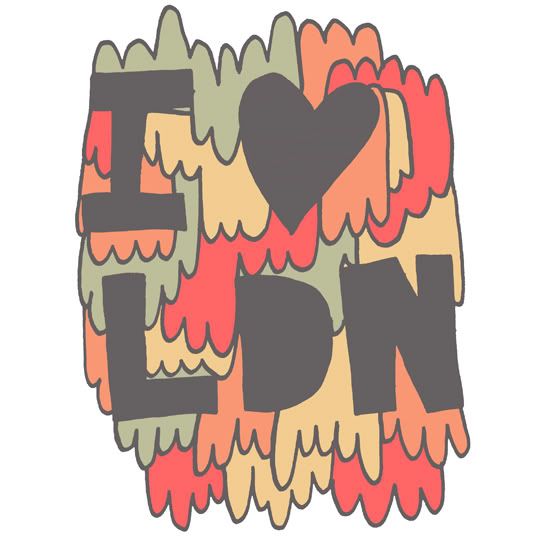 Annual London trip at uni was yesterday, (gosh ive been talking about it alot recently!) It was a really fun day, although not that insightful or inspiring. It was all in good humour. The best thing was the bus, Greg provided the laughs for the journey, although most were disgusting and crude, his match.com quote made me laugh harder than ive done in years. We went to a Typographic exhibition which was... incredibly dissapointing. It took us forever to get across London as there was singal failure on the circle line, and then once we got there it was just a room with pictures of type. Such a let down.
Although we ended up walking up the street a bit and took a nose at a graphics company called Jelly who kindly let us in. The outside of the building was CMYK which impressed me enough, and the inside was the exact working enviroment id like to work in. The guy we spoke to was really nice and really inspiring, he showed us some wicked postcards that he screened printed. It actually made me want to go and learn screen printing again. Infact im definatly going to try and make some time to do it next week.
Other than that it was a pretty standard trip.